Operational Map of the Mifa Bersaudara PPM Program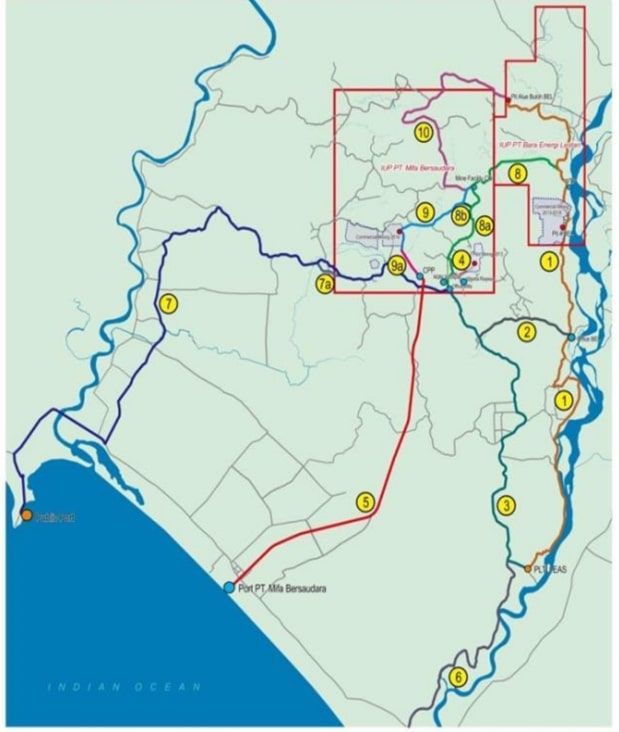 Operational Area
The Gampong / village which includes the operational area which is the fostered area of PT Mifa Bersaudara PPM, namely:
VILLAGE AROUND THE OPERATIONAL MINE
The villages around the operational mine consist of 5 Gampong including: Gp. Balee, Reudeup, Pucok Reudeup, Paya Baro, Sumber Batu
ASSISTED COASTAL VILLAGES
The villages in the assisted coastal area consist of 9 Gampong including: Gp. Suak Puntong, Gunong Kleng, Peunaga Pasi, Peunaga Rayeuk, Paya Peunaga, Langung, Meureubo, Ujong Drien, and Pasie Pinang.
OPERATIONAL TRACK VILLAGE
The villages on the operational track consist of 2 Gampong including: Gp. Buloh & Bukit Jaya
VILLAGE AROUND THE OPERATIONAL PORT
The village around the operational port consists of 1 Gampong including: Gp. Peunaga Cut Ujong
VILLAGE IN MEUREUBO KEC.MEUREUBO
The villages in Meureubo District consist of 10 Gampong including:
Gp. Ujong Tanjong, West Ranto Panyang, East Ranto Panyang, Mestu, Ranub Dong, Ujong Tanoh Darat, Pulo Tengoh, Pasi Aceh Baro, Pasi Aceh Tunong, Pasi Mesjid
West Aceh District Map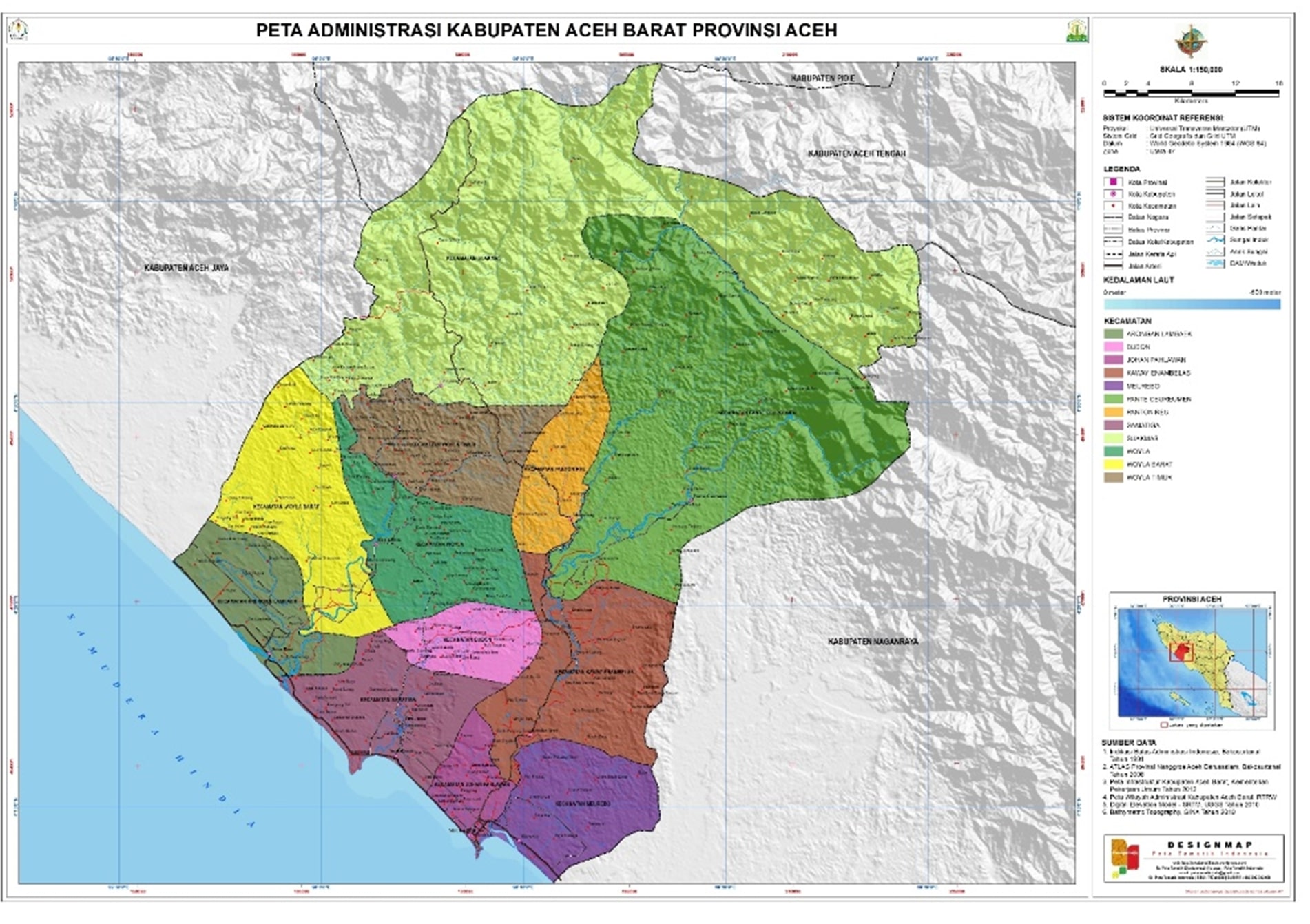 Aceh Barat is one of the districts in the western part of Aceh Province, Indonesia with 322 villages spread across 12 sub-districts. The area is approximately 275,872 ha, with a population density of 59 people/km². In 2017, the total population reached 189,119.
Kecamatan Johan Pahlawan
Kecamatan Samatiga
Kecamatan Arongan Lambalek
Kecamatan Bubon
Kecamatan Woyla
Kecamatan Woyla Barat
Kecamatan Woyla Timur
Kecamatan Sungai Mas
Kecamatan Panton Reu
Kecamatan Pante Ceureumen
Kecamatan Kaway XVI

Kecamatan Meureubo