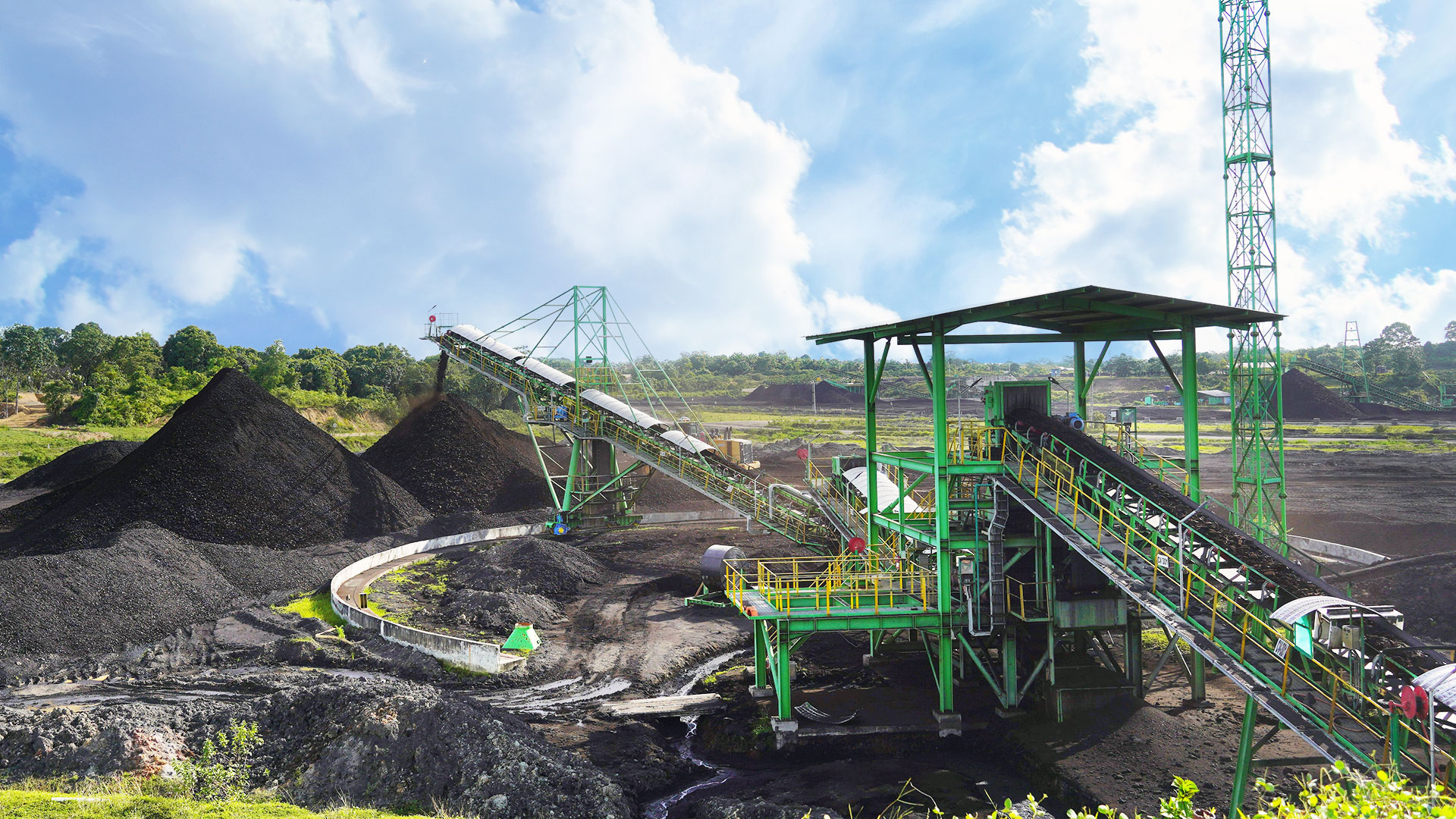 Coal is transported from Pit B to Run of Mine (ROM) stock or directly to Coal Crushing Plant (CCP). The capacity of our MIFA Coal Crushing Plant is 2500 tons per hour with 3 units of Fix Plant and 1 unit of Mobile Plant Crusher with Coal Sizing crushed from 400 mm to 100 mm (lumpy) and 50 mm (fines), The majority of ROM coal is low ash insitu, clean, and directly crushed with no further preparation required.
Stockpile capacity of 460,000 tons with 300,000 tons Rom Stockpile & 160,000 tons Crushed Stockpile.
The technology used in the operation of this Fix Plant utilizes a SCADA System equipped with Metal Detector, Belt scales, located on conveyor belts throughout the coal chain are used to monitor product quality and quantity continuity.